"
If heaven had a creek, it would be this one.
"
— Moira Rose
Schitt's Creek is a small town in Ontario, Canada, founded in 1895 by Horace Schitt and his sister.
The town is the primary setting of the television series of the same name.
Founding
"
He was a visionary! He discovered this land, he developed it, and he turned it into the little slice of heaven that it is.
"
— Roland Schitt referring to his great grandfather, Horace, and the founding of Schitt's Creek.[src]
In 1895, Schitt family siblings Horace and his unnamed sister discovered and developed the land that would become the town of Schitt's Creek, thus becoming the town's founders. Horace would also became the first Mayor of Schitt's Creek; Generations later and the family would still have mayoral power in the town, due to everyone in Schitt's Creek having accepted the saying: "Who needs elections when you can keep having sons?". Since 1997, the mayor and family patriarch is Roland Schitt, the fourth Schitt to be Mayor since his great-grandfather, Horace.
Overview
"
"Charming studio apartment for rent in lower SC." What's 'lower SC?' I thought this town was just one long street.
"
— David reading an ad for an apartment in Schitt's Creek
Schitt's Creek is town (Moira once called it a "hamlet") of quaint surroundings and very few businesses and places of interest, the most prominent of them, Bob's Garage, Café Tropical, and Rose Apothecary being located along on a wide Main Street. Beyond the Main Street the other businesses shown are the Town Hall, Ted's Veterinary Clinic, and the Rosebud Motel. The town is about 4,500 acres, most of it being open fields and shady wooded areas.
It can be assumed that Schitt's Creek is in the western portion of Central Ontario. At one point in Season 1, Roland mentions Highway 10 (which runs from Owen Sound to Mississauga via Shelburne and Orangeville) by name, implying that the highway runs through or near the town. This is fitting, since the motel used as the Rosebud is located in Orangeville.
The town is shown to be the home to largely unsophisticated, but honest, down-to-Earth, and hard working people who are always eager to give a helping hand, or a happy smile to anyone in need, especially the Rose Family. It is also interesting to note the townsfolk not showing any expressions of homophobia to David's sexuality, as they simply accept it. The town was also listed on a guide of the most random cities in North America in Vice Magazine.
Founding Family
Residents
Former Residents
Visitors
Locations
Events
Politics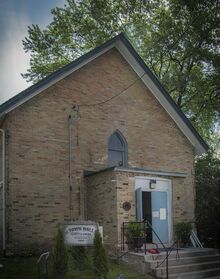 The town of Schitt's Creek is governed by a Mayor and a small Town Council. Together, the duel government bodies work closely to sort out and solve problems in the town. They are also responsible for calling frequent town meetings.
The Council and Mayor offices are located in the Schitt's Creek Town Hall, which was incorporated in 1895.
Mayor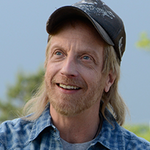 By following an old Schitt's Creek saying that goes, "Who needs elections when you can keep having sons?", the town has been led by the Schitt family for generations; the first mayor being founder Horace Schitt and the current mayor being Roland Schitt, who has held the mantle since 1997.
Town Council
Councilors:
Gallery
Community content is available under
CC-BY-SA
unless otherwise noted.